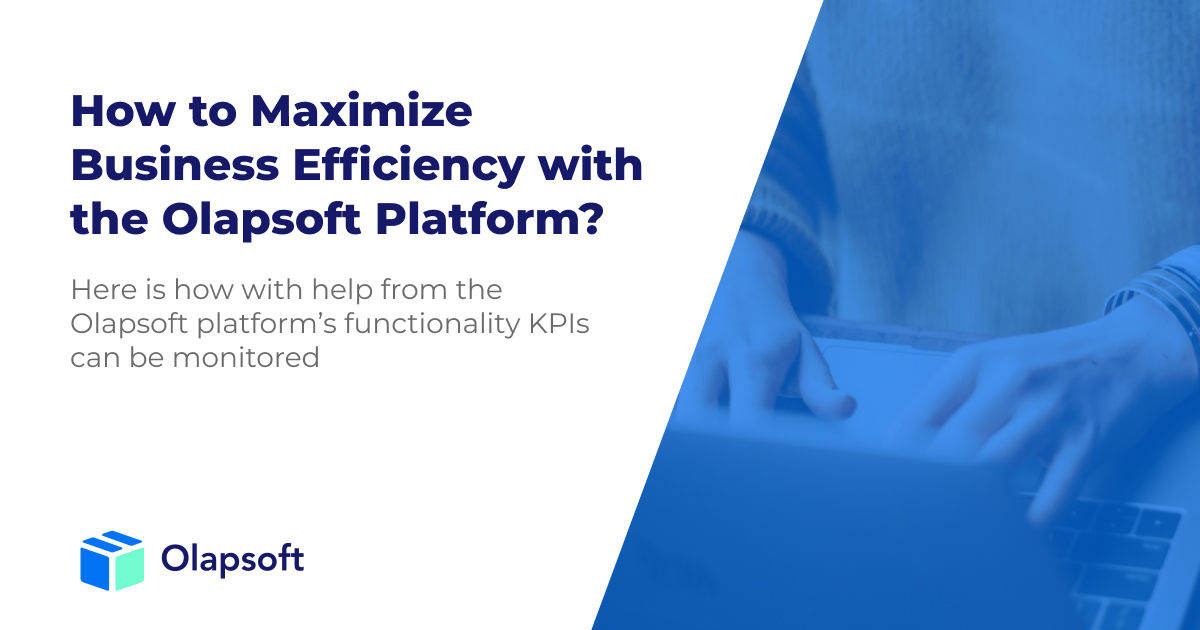 Every business strives for efficiency; however, one cannot reach efficiency unless they know what comprises efficiency for their enterprise. Business management conventions primarily measure efficiency in Key Performance Indicators (KPIs).
Here is how with help from the Olapsoft platform's functionality KPIs can be monitored both at the macro-level for the company at large and at the micro-level for each employee's performance individually.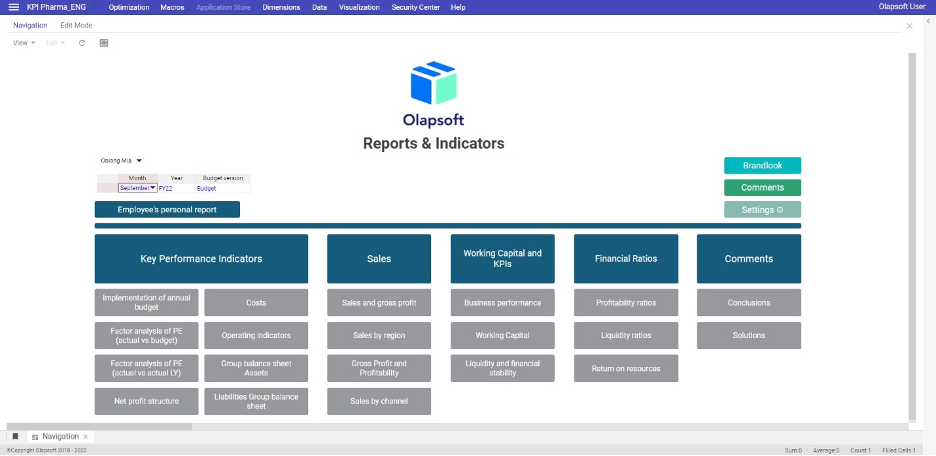 The KPI model is divided into 2 distinct information streams, one for the macro-scale & the other for the micro, and each has the addition of convenient navigation for moving between sections in order to facilitate administration.
The working dataset in the model is based on pre-aggregated data. Dashboards are generated from reports that display data for a chosen excerpt. In those dashboards, you have complete control and are able to choose what information is most important to display and output in order to track what is most relevant for the efficiency of your enterprise.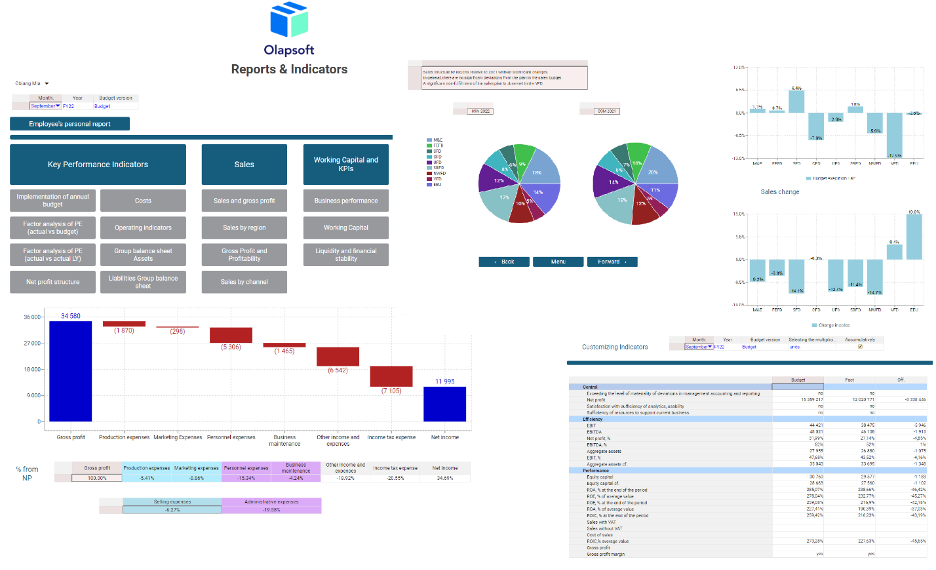 There are several major sections in the model:
Key Performance Indicators;
Sales;
Working Capital and Business Performance;
Financial ratios;
Comments.
Each section presents data on the company's operations covering important analytics. Graphs, tables, text sections and other visualization aids help further detail the dataset. But, aside from merely converting source data into an informational presentation, Olapsoft provides greater tools for managing efficiency, e.g., normative values for the liquidity ratio, alongside an overview of gross profit margins derived from key business lines. Also, dashboards are accompanied by communication channels to suggest specific solutions to eliminate current problems in order to improve company performance.
Any employee can be assigned a role with a personal sets of KPIs specific to their function and tracked with relevant indicators for the optimization of the entire company performance through the Olapsoft platform. You can set the frequency of tracking these indicators and have a full control of customizing KPIs (and the ways they are processed) to better meet your desired results.
The KPI model is a convenient and extensively used tool on the Olapsoft platform. With the acumen & insight provided by our technology, you can easily identify, track, and optimize all relevant business dynamics of your enterprise. Olapsoft is a game-changer for driving the results that your enterprise strives for.
To test the model, you can consult with our expert, request demo access, or download a test version.