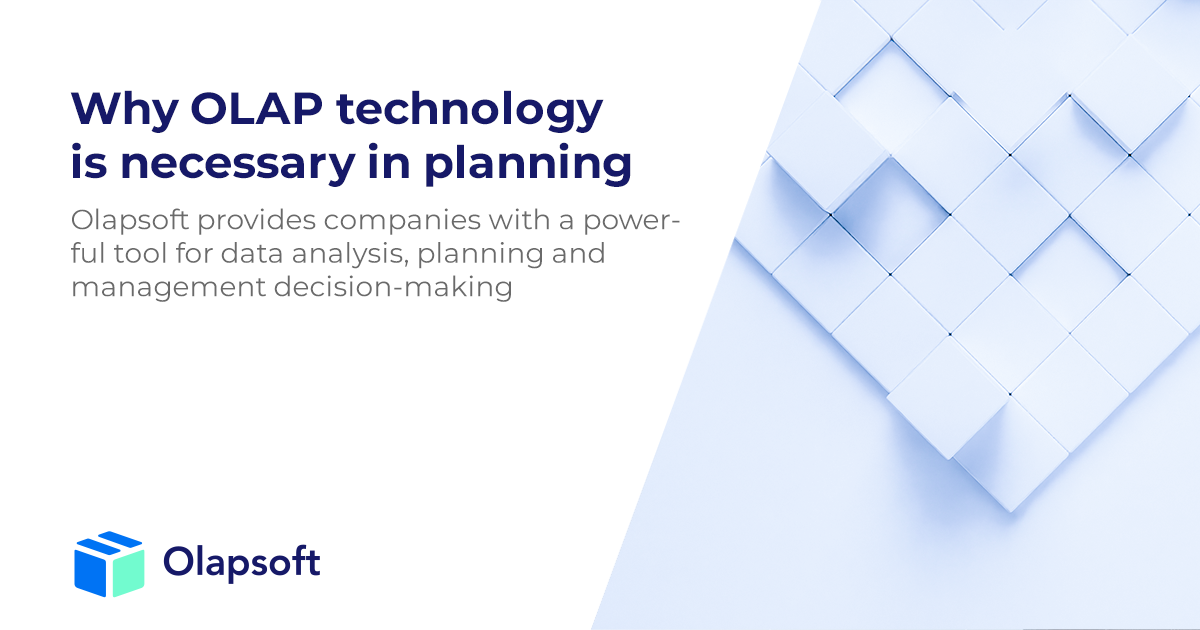 You probably know very well how important it is to make effective management decisions in a timely manner in order to successfully develop your business. However, you may face such problems as the complexity of analyzing large amounts of data, inefficient reporting, or difficulties in planning and business process modeling.
In such cases, OLAP (Online Analytical Processing) technology and the Olapsoft product can become your reliable ally in achieving success.
Olapsoft provides powerful tools for efficient data processing and analysis. You will be able to discover data mining, trends and relationships between various business indicators, which will allow you to make informed decisions based on facts and insights.
Another challenge you face may be the complexity of reporting. Olapsoft greatly simplifies this process. You can quickly and easily build reports and analytical dashboards without having to write complex SQL queries or format reports. This will allow you to quickly receive the necessary information and respond promptly to changes in the business environment.
In addition, our product offers unique opportunities for planning and business process modeling. If you need to develop a plan based on functional models and calculations, Olapsoft will be your reliable assistant. You can easily describe the workflow rules and functions, and the system will perform all the necessary calculations with a focus on speed and accuracy. This approach will allow you to focus on strategic planning and analysis, rather than on technical specifics.
One of the key advantages is the fitness to work with disparate data sources. You can use already – existing relational databases and aggregated data within OLAP structures for more efficient analysis and reporting. This simplifies the implementation and integration of Olapsoft into your existing infrastructure.
By choosing Olapsoft, you get a powerful tool for making informed and rational decisions. This will allow you to improve the efficiency of your business, achieve top results and successfully adapt to shifts in the business environment. Olapsoft will help you turn a vast amount of data into valuable information that will become the basis for strategic decision making and achieving your goals.
Don't put off your success for the future. Decide on Olapsoft and gain control over your business today.