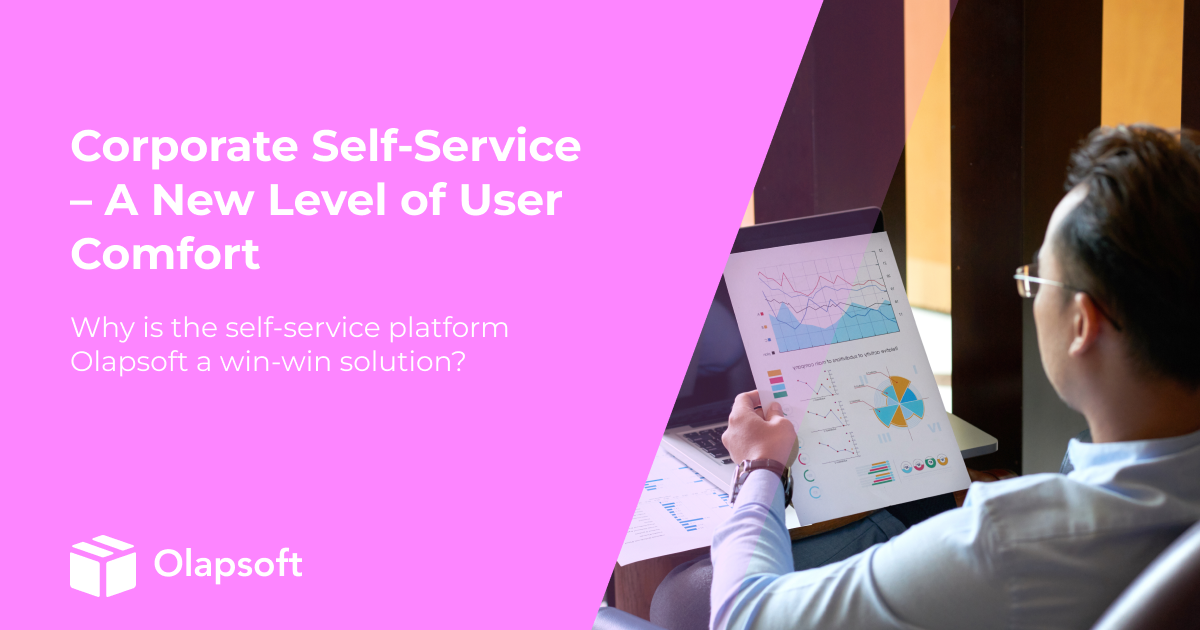 Olapsoft is a self-service platform for integrated planning, budgeting and analytics, which combines the simplicity and reliability of corporate systems, while allowing users to quickly adjust the models to rapidly changing market conditions.
Self-Service systems are in high demand regardless of the field and enterprise size due to numerous factors.
Why is the self-service platform Olapsoft a win-win solution?
When working with a self-service system, you do not need to resort to help from technical experts and additional procurement procedures to create new reports, input forms, dashboards or additional elements. Changes can be made by the modeler on behalf of the client or promptly confirmed within technical support. This results in additional time saved and cost reduction for the company.
You will no longer have to work with a non-user-friendly interface, as Olapsoft permits users to arrange a flexible interface set-up to meet the needs of each specific user.
Due to the self-service approach, ready-made models can be quickly adapted to changes in business processes without the need to coordinate technical inquiries.
For independent work with the platform, Olapsoft provides training courses, a detailed modeler's guide, a list of common questions and answers (FAQ), and a multi-level technical support for users.